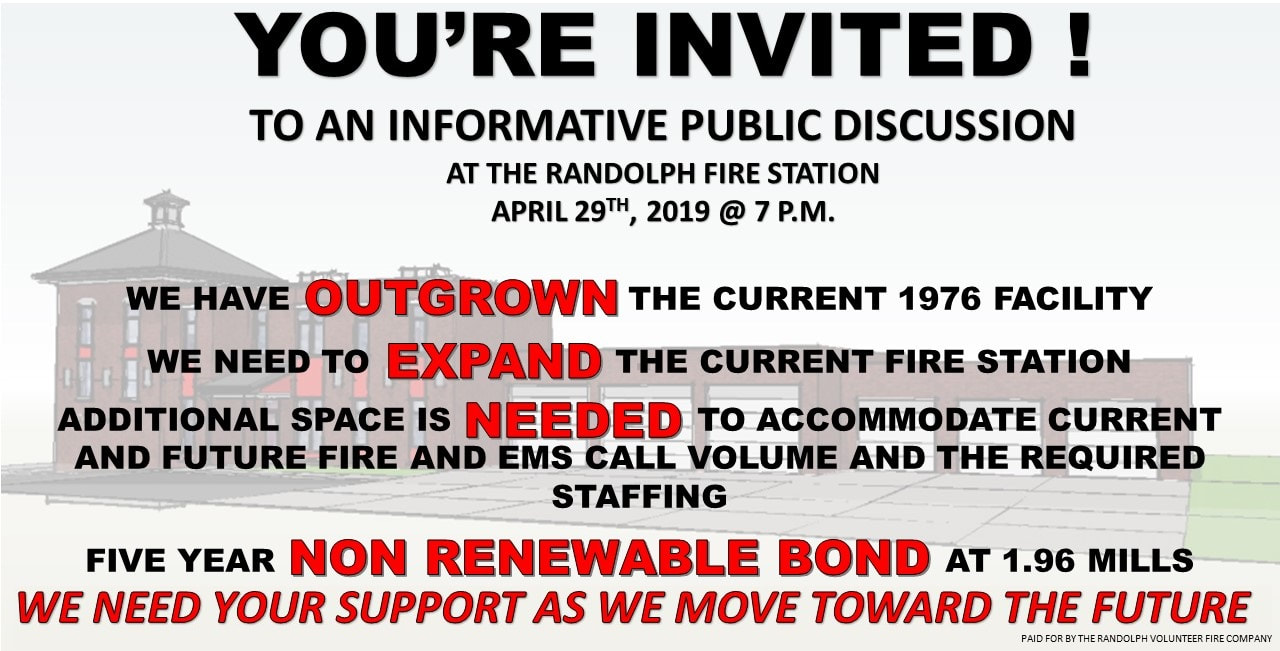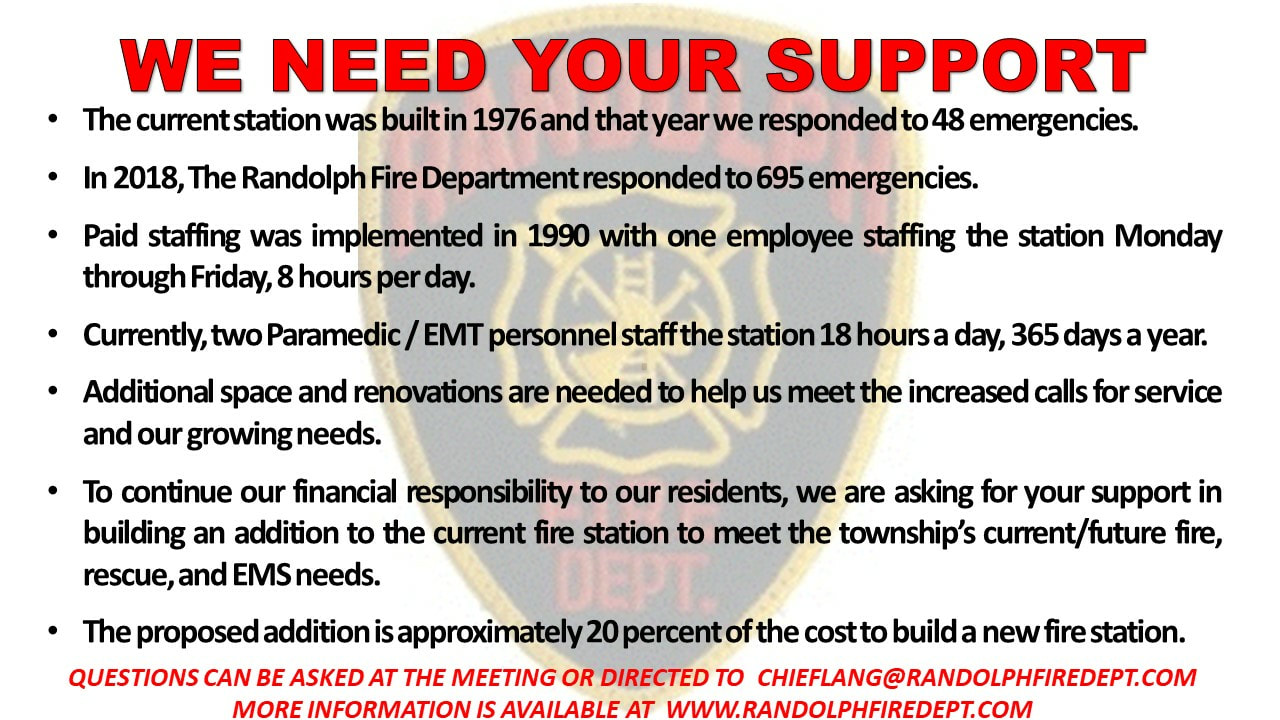 ​WHAT WILL THE BOND ISSUE COST ME AND MY FAMILY ?
Click on the link below and follow the directions to find out.


​Randolph Township has a new ISO rating !
The members of Randolph Township Volunteer Fire Department recently upgraded their ISO classification from 4 / 8B to a 3 / 5.
It was through extensive training, hard work, and dedication of the members that allowed this to happen. This means that anyone within 1000 feet of an approved credible water source have a classification of 3 and everyone else in the township has a class 5 rating. Residents may see a cost savings on their home owners insurance because of our new classification. Contact your insurance agent to see if this will save you money!


The map below shows the approved water sources as circles.